Albi and The Wolves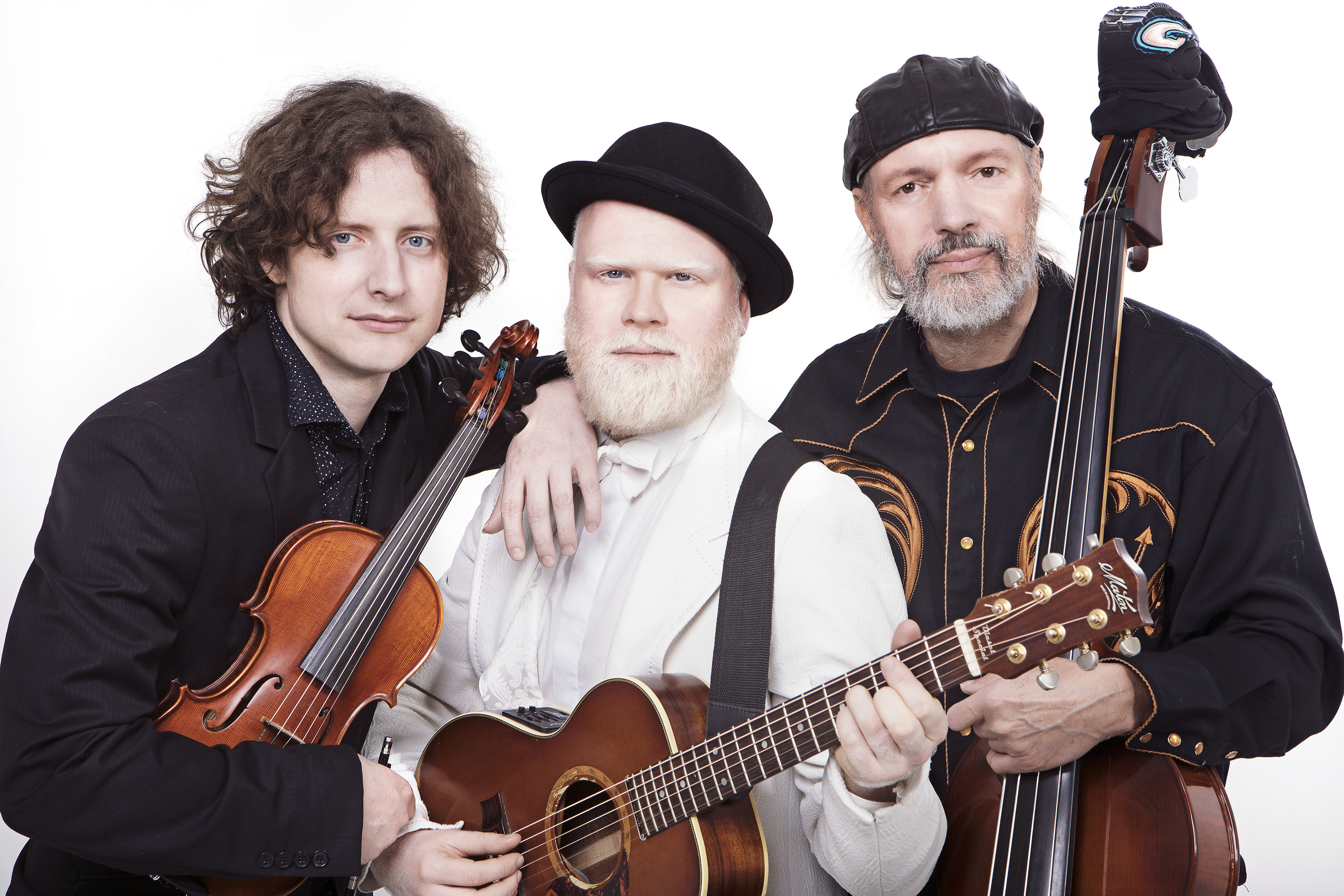 This Is War, the new album from trio Albi & The Wolves, is a humanistic invitation to share the band's journeys they've traveled and the personal interactions they've had along the way. 
The band have stepped out of their comfort zone and taken their production to the next level. At it's core the instrumentation remains the same – Pascal Roggen's winding and shredding electric violin, the vocals and rhythmic guitar from Chris Dent and Micheal Young's anchoring double bass. This record brings in a collection of guest musicians and new producer and engineer. 
Drums were added by Tom Broom and songs also feature banjo player Nat Torkington and percussionist Helena Piper. Albi & The Wolves worked with Scott Seabright at the helm, the first time they have recorded with an engineer or producer from outside their ranks. The record was three years in the making and the group worked meticulously with Seabright to ensure the songs were treated correctly. 
This time around the sound is bigger, and each story resonates on a deeper level, as three years of gathering material would do. On This Is War, each band member has their own moment to shine. Vocal harmonies blend with each instrument to create an atmosphere well beyond the walls of a studio. A staple of Albi & The Wolves live performances, the album also features their arrangement of 'Wayfaring Stranger'. 
The album also features appearances by Aaron Gott (on keyboards on various songs) and Amy Maynard from Looking For Alaska on "I'd Go Anywhere".
For more info go to www.albiandthewolves.com or get in touch!