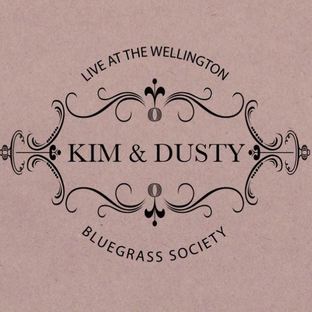 As a duo, Kim and Dusty's sound is both unique and traditional. By evading the tendency to overpower a song with beautiful guitar chords or flashy riffs, the duo captures the essence of what good bluegrass and country music is all about. Songs like "CC Rider" and "Angel from Montgomery" pay homage to the beautiful simplicity in a time tested melody. These songs tell stories and the guitar is used appropriately as a medium to transfer the story and feeling to the listener. Nonetheless, age-old bluegrass songs aren't the only flavor in the album as shown by a classy upbeat rendition of John Hiatt's "Crossing Muddy Waters". While exemplifying an appreciation of more contemporary Americana sound, the solid sound of two guitars and beautiful ornamentation, echoes a relentless travelling feeling, and beckons the listener to a reminiscent reverie. 
However it is not all woe and blues, as Burnell's original "Sing it Out Loud" adds a pick-me-up feel to the album. Buzzy bass links and progressive 7th chords rise and fall in unpredictable rhythm – much like driving over a sudden dip in the road and climbing up the other side. The EP finishes with Zandt's "If I Needed You". This is the chance where we hear Kim Bonnington's soaring vocals and some classy background picking from Dusty. It's rare to find vocal harmonies that don't distract from the melody of a song, and rather subtly enhance it. Kim and Dusty capture this quality perfectly. In a blend of traditional and contemporary, with a definite original sound Kim and Dusty's Live recorded EP is must for any fan of folk, country or bluegrass.
As far as live recordings go, this is one of the best I have heard yet.
(JOHNNY MCCAULEY)