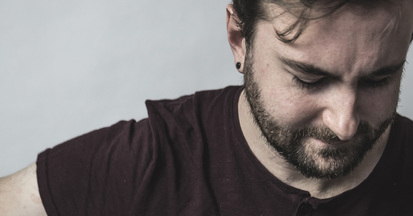 We had a chat with Wellington musician Lucid Effect as he come's to Auckland on his first full national tour! 

1. Does music run in your family? Was it a path you always planned to take? 
I got a bit of a late start when it comes to playing an instrument. I was always singing in choirs when I was young but I started playing guitar when my younger sister had gotten interested in the guitar for a few months when I was about 13. She didn't really take to it so I picked it up and it just immediately made sense to me. Our house was always full of music, my Mum is a big fan of musicals and my Dad collects records and played guitar. Most of my siblings have been involved in bands or choirs, so I don't think my parents were too surprised at least one of us went all the way with studying it at University and performing live. 
2. How did you come to work with Chris Winter (of Eb & Sparrow) for your latest single? 
I got working with Chris for the recording of Gretchen Ross through another Wellington musician who is recording his debut album with Chris. Seeing the work he's done with Eb & Sparrow and that alt-acoustic vibe I knew it would be a good fit. I had a really good day recording with Chris and he was very open to the energy and intensity that recording needed.
3. This is your first national tour, is this just to get out on the road, or with a purpose? 
It's kind of a mixture. I went on a North Island tour last year after I released my EP I Came From A Dark Place and had such an amazing time that I caught the bug for touring, so there was no question I wanted to be on the road again. It's also a chance for me to workshop new songs in front of an audience and get them tight and ready to record later in the year.
4. Are you traditionally a solo musician or do you play with band members when you're at home? 
I play solo with a loop pedal which I started doing out of necessity. I was writing songs that had all these different parts but no band to play them with. It now is an enjoyable challenge to take these songs and perform them as a solo performer, though the next EP will hopefully feature some other musicians to fill out that sound. 
5. What's Wellington like for music at the moment? Is the scene thriving?  Are there enough venues, it seems there have been some closures recently. 
Wellington's music scene is in an interesting place – we've had a number of venues closing over the last few years including the big one Bodega announcing they are shutting down at the end of the year. As a result there has been a rise of house concerts and we recently had a branch of Sofar Sounds (an international house concert organisation) start up in Wellington. [Auckland's very own Sofar Sounds has also just restarted] There's no shortage of great bands and musicians in Wellington however, so even though there's not many places to play at the moment there are a lot of bands making it happen.
6. Do you enjoy touring? Is it something you'd like to do full time, or do you like working and keeping music as a 'sometimes food'? 
I absolutely love being on tour, and I think it is such a critical thing for musicians and bands to do – it challenges you not only as a performer. Where a home audience might give you a pass if you mess up, that won't cut it in front of an audience in Auckland who have no investment in you yet. It also challenges you as an organiser – many bands and musicians are self-managed and touring really tests those skills and those relationships. If I could be touring all the time that would be fantastic but for now I have to keep one foot in reality and keep working my day job. 
7. You've got Emily Riordan on the road with you, how did you come to choose her? 
Emily and I have been friends since high school when we were in a band together, she sang and wrote the material, I was the guitarist – so there is already a lot of familiarity and friendship there. She ended up sort of accidentally being my support act for all the shows on my North Island tour last year and we had such a great time that when I started planning this tour I immediately wanted her to join me. I think we compliment each other really well, we're both singer songwriters playing acoustically, but where I am loud and fast, Emily is a bit softer and shows incredible strength and talent in that. I think it is the easier option to be loud. It's great having the support of someone you know is going to give a fantastic performance and I'm really looking forward to seeing how we've both grown since the tour last year. 
Catch Lucid Effect this Thursday 4th August at the Wine Cellar alongside Emily Riordan (New Plymouth singer-songwriter), and locals The Murderchord and Anti-Matter. 
(FINN MCLENNAN-ELLIOTT)