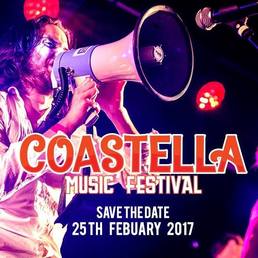 Right, we're getting our A into gear and writing about Coastella. We're so freaking excited to be flying down to Wellington on Saturday morning to go to this killer festival. There are so many of our favourites there and we must draw your attention to them! 
All the details can be found on their website here, and they've got the full lineup, and full timetable live now also. We've shared the timetable below, but we're just going to highlight our faves in the lineup. We'll go over the locals to start with. 
The Eastern
We've got to start here. Having just had a blast of a time with main man Adam McGrath at the Auckland Folk Festival, we're so excited to see the full band for the first time in way too long. The Eastern are one of New Zealand's hardest working bands, they have toured relentlessly for years and finally stopped and have been having a bit of a break recently, which of course allowed Ravens (the ladies of the Eastern) to do their thing, and Adam to go off solo. But the all-energy, full on, folk singer, almost-punk, almost-country meat and grit of the Eastern is just something to behold. We'll see them every time they're in town, without fail, and we're flying a good distance to see them this time. 
French for Rabbits

We got a very pleasant surprise when the dream-pop-folk group announced they had a brand new album about to be released. Dang we've been enjoying seeing these guys every time they pop to Auckland for a while now and all sources confirm this new album is beautiful. Amidst a tough time emotionally, they have pulled out an amazing album. We can't wait for everyone to hear it, and we can't wait to catch them live in their own town! 

Eb & Sparrow
The last time we saw Eb & Sparrow was at the Leigh Sawmill and it was a grand old time. They got the whole bar moving and dancing. They can move from slow country twang to full blown Americana hoe-down in just a song. Ebony Lamb's voice is easily one of the most recognisable and stunning in the country, and with the team of amusing and ridiculously talented men around her, making up the 'Sparrow' part of Eb & Sparrow, the band really know how to put on a show. 
The Nukes

Man, these boys are funny. We've been trying to put exactly what they do into words for a long time, and we finally came up with: "They are a vocal trio that use ukuleles to accompany them." The Nukes play three different types of ukulele and sing the most hilarious and brilliant songs. They blow us away every time we see them, and we always come away wanting more. With a brand new album incoming, you won't want to miss the best ukulele band in the country! 

Wellington City Shake-'Em-On-Downers 
We have't seen these guys yet, but we're really looking forward to it, as we've heard some pretty sweet things about the New Orleans, swing, jazz, get-em-moving sound! 

Alright, let's talk international artists: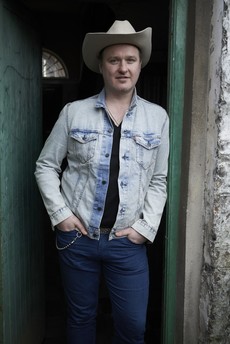 Mundy
One of Ireland's finest songwriting talents, he is a multi-platinum selling artist! He's released six albums and is known for songs that get stuck in your head. Be ready to dance, be ready to listen, I'm pretty keen to see what all the fuss is about!
Seamus Begley Trio
​Go and check this video out, it'll give you a bit of an idea of what you're in for! The Trio brings together three excpeitonal talents from Ireland – Seamus Begley, Dezi Donnelly and Matt Griffen. Playing traditional Irish music, and I don't think anyone has enough accordian in their life. 
Aucklanders – you have your own chance to see Mundy and the Seamus Begley Trio! They are both performing at the Tuning Fork this Friday 24th March ahead of their concert at Coastella!