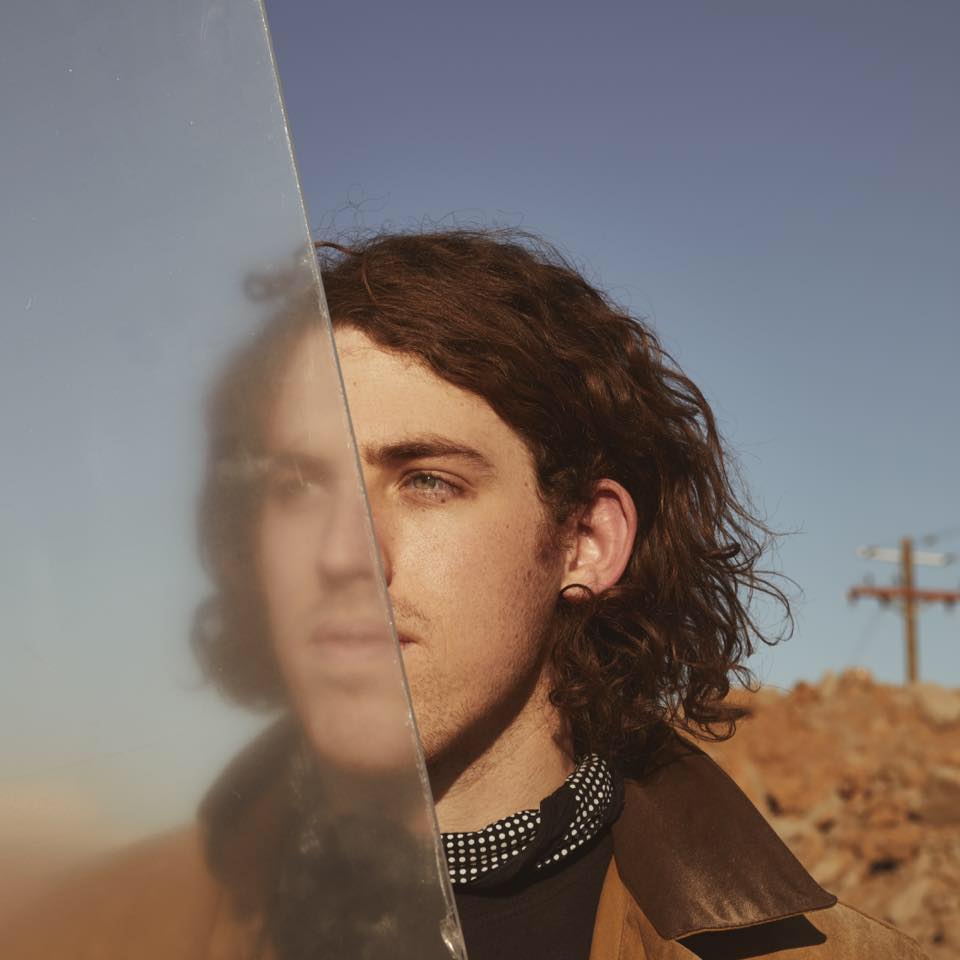 Second Hand News caught up with a few artists at Festival One and talked about their plans for the next year. The first was American
Thad Kopec
, who has visited New Zealand a few times with his gorgeous brand of what he calls "baroque pop". 
He may not be a name you're familiar with, but we'd like to echo a sentiment on his social media: "more people need to hear his music". 
Born in Florida, Kopec lives in Nashville, Tennessee, and records and produces his own music – which includes playing a range of instruments, including bass, guitar, piano, synthesiser, ambient noise, and percussion. He also has a range of musicians to call on, especially living in a creative hub like Nashville, which gives his music an expansive sound like Arcade Fire or Sufjan Stevens – with very much his own flavour. 
Thad Kopec has, in a short time, already released an album and two EPs. The first was the full-length
Heart of Man,
a beautiful, richly layered album, filled with gorgeous tracks and recorded in a home studio, and which was started while he was still in high school and living in his parents' house.   
His two EPs, he says, are "essentially B-sides for the new album coming up", which is
The Shadow and the Caster.
If opening single is anything to go by, this could be a breakthrough release for Kopec – 'Second Best' is skin shiveringly beautiful, with much of what drew me to Kopec's music, but with a fantastic mix by Chad Wahlbrink, and mastered by Trevor Richardson, both of whom Kopec says have really helped the record. 
"It's kind of like that's like any healthy growth is – looking back on something like when I listen to
Heart Of Man,
the energy of how thrown together it is is the special part of it, maybe. And of course any past work you'll cringe at – because I was at high school when I made it. To some degree it like 'that's what it was'. But I'm really excited to know that it's on pitch, that it's on tempo, that it's mixed well. Chad [Wahlbrink] is a genius, Trevor Richardson who mastered it is a genius." 
In writing the new record, Kopec tried to be "open handed and let the songs come", and also finds that reading good literature really helped inspire him.
"I generally find if I'm reading good stuff I can write good stuff. I'll always be listening to music. But if I can't find time to read good literature, I can't really pull it out of me to write something. So, in the new record, every song can be traced back to a text.
 
"One thing that really inspired me around the time of the new record, and still does, is an author called Jorge Luis Borges. When I was in school, I studied abroad in Buenos Aires, and I kind of just looked up 'what's an author from Argentina I should read'. I got a book of his to bring over and I ended up… it just changed my life. I fell in love with his writing. He just has such a mystical imaginative but very real, tactile way of writing, and his characters are so wonderful."
 
Living in the small, community focused Nashville has been really inspirational for Kopec.
 
"It's just unbelievable – so many songwriters making stuff that is very forward and stuff with a lot of depth. And it's a very communal mindset, which is very healthy. A lot of people making their own stuff. There are bands, but there are [also] just a lot of artists. Everyone is just singing on each others' records; everyone's playing songs with each other."
 
Thad Kopec's The Shadow and the Caster will be available on April 21st. Until then, you can listen to new track 'Second Best' here and check out his Bandcamp for his past work.
​
(FRASER BROWNE)