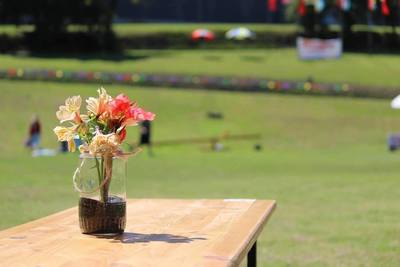 We've got a selection of photos we took at
Coastella 2017
for you. What a weekend it was, the weather was the best i've ever seen down in the Wellington region, and the grounds took full advantage of this. We've been trying to put into words what a great day it was all week, and all we can say is the Coastella organisers knocked it out of the park. 
Right from the first moment with a beautiful opening workshop with four songwriters, we knew it was going to be an excellent day. 
We must make special mention of the #tinytown, the smallest theatre in the world. Run by our good friend, Dusty Burnell, the little shipping container only had room for four or five audience members. It was decked out like a theatre and the audience got the pleasure of seeing a musician perform a song directly in front of them. It was ridiculously hot inside the theatre, and the performers had to play a full set of 45 minutes, with an audience rotating out after each song. What a brilliant idea, and it worked brilliantly. Congratulations guys on such a unique and exquisite idea. 
​Our highlights were what we had predicted. We had a great chat with The Nukes about their brand new album Three after their lively and exciting set, inside the auditorium, we'll be typing that one up sometime in the next week. We also had a chat with French for Rabbits' singer Brooke about the emotional difficulties that came with the writing of their new album, and we loved the set full of new songs. They closed their set with the haunting and beautiful title track 'The Weight of Melted Snow'. 
​
The Eastern, despite being slightly depleted in numbers (missing fiddle player Alice), were awesome – as usual! I heard some old songs I'd never heard before, plus got to catch them with drums and bass, something that doesn't always happen out of the South Island. Adam McGrath was on form with his self-deprecating banter, but also appreciative of the sun and families dancing in front of the stage. Check out The Eastern's youngest fan below!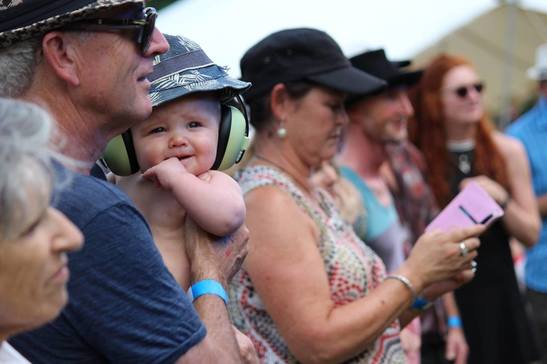 I have nothing but good things to say about
Eb & Sparrow
. Ebony Lamb is writing some terrific songs, and has an awesome band behind her. They've just come out of an old house North of Wellington where they recorded their third album, due out later this year. Watch out for these guys, they're coming for you, with that alt-country twang and a blast of brass. 
Our stomachs full of all the delicious food, our ears joyous from all the music, and the lovely conversations we had, we retired into the afterparty and had a funky, hip-hop treat from RAW Collective (highly recommend seeing them if you're in Wellington). 
(FINN MCLENNAN-ELLIOTT)