Second Hand News love premiering songs! So we were excited to have the chance to show you sometimes Taranaki, now Nelson based, Ben Dixon's brand new single 'Yachts, off his forthcoming debut EP, released this Friday 28th, in Taranaki. Ben is going out on tour with Albi and the Wolves and Graeme James. Keep reading and listen while you read!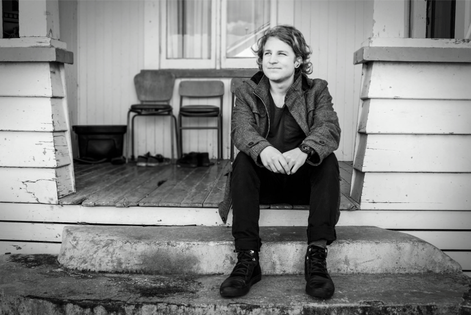 Ben Dixon
 is a hardworking fellow that in the past has sat in the shadows of Taranaki's blossoming music scene but today he is proud to release the first single "Yachts" from his debut E.P. 
The Night Time
 that will come out 
this Friday 28th April
.  
This beautiful stripped back single has a 
Bon Iver-
esque honesty and tone which, if you are in the right mood, will hit you right in the heart.  This feel is continued though the E.P. and fortunately you don't have to wait very long to hear the rest. It's a bit of a new direction for Ben as he has in the past played guitar and had full band but now he's traded them in for dramatic and spacious arrangements on piano that enhance the melancholic feel.  
Ben has worked with 
TheSlacks
, 
The Stove
, he has drummed for a band called 
Pedro and The Lappers
, and since acquiring his diploma from MAINZ he has been out on his own.    
To celebrate this he is hitting the road 
this week 
with friends 
Albi and The Wolves
and 
Graeme James
and is placing the release show bang in the center of them at New Plymouth's 
4th Wall Theatre
. Also the E.P. will have a 
limited pressing
 and limited release t-shirts so you need to attend the shows to have the best chance of gathering the unique merchandise.  
The other two shows on the tour are in Auckland's 
WHAMMY! 
Bar and Wellington's 
Meow.
Full details and links below. Presales onsale now!
Tickets for the shows below:   
Auckland 27th April – WHAMMY!
New Plymouth 28th April – 4th Wall Theater (Official Release Show)