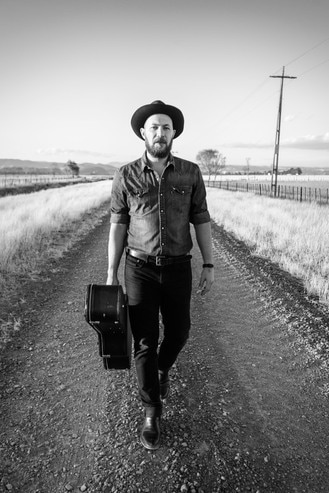 Stretch
steamrolls straight into his record no holds barred and if you like raw energy then you're going to take to this one!  
The album dances closely with groovy rockabilly blues to start but winds up dabbling in a Billy Brag style of storytelling and arrangement that creates a diverse dynamic and gives a great shape to the entire album. The production is tight and a driving rhythm creates the backbone of the record, as is traditional for Stretch's songs. 
Strong songwriting seems to be the main focus here with an emphasis on the vocal treatment. Stretch makes the most of being in the studio to add a cast of instruments, yet never takes away from his lyrics too much. This is good as Stretch has a simple but poetic writing style that sits perfectly over his tunes.
Most of his tracks contain a relate able hook that will be easy to remember and sing along at live shows. If you are a fan of Ryan Adams then 'Start Again' will take you straight back to Heartbreaker. 'Can and Can Not Do' and 'Soul' reminded me instantly of Billy Bragg and Wilco's Mermaid Avenue. 'Walk On Water' could fit into a Veils set with ease.
It's a diverse record to say the least, it'll keep you interested until the end. Stretch is a modern bluesman who's also proved he can create very pleasant contemplative music.  
I can't wait until he goes on tour with a full band. It's going to be a  damn fun experience. If you don't believe me then listen for yourself.
(CHRIS DENT)