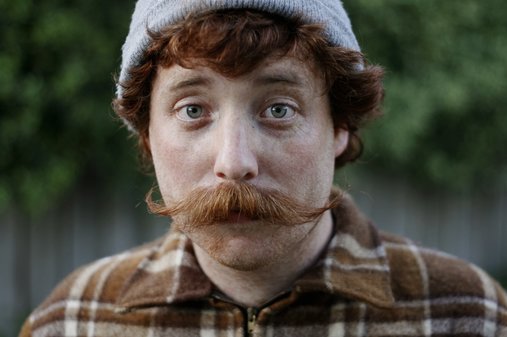 I talked to Van Der Wel at Festival One, and thought, seeing as he has just been on tour with Luke Thompson, what better time to release a little something about him.
Hailing from Hamilton, Van Der Wel is a favourite of mine – honest, upfront, at times sardonic, he has a unique sound that has flown under the radar of people for too long. 
Van Der Wel was a project started by Phil, and occasionally features his wife Talia. Phil has been working on new material for some time, and says he is "struggling to finish songs", but he also says that he is something of a perfectionist. 
He says songs are often written late at night, after his kids are in bed, and when he has a quiet space to work in. 
"Generally my songs start from me unintentionally playing something I like the sound of, and then my ears prick up, and I can hear a song in it. So I just work on that for the next few months or years, depending on the song." 
He's not joking – he has crafted some of his songs over several years, a process that is especially apparent with his lyricism. 
"With lyrics, I struggle to write lots of lyrics. I definitely slave over them. They don't come easily, but I generally don't bother singing something if I'm not happy with it. Each of my lyrics I've thought through a thousand times. Some people have incredible lyrics, and they've just come off the top of their head, you know? But … sometimes it [also] comes quickly." 
Van Der Wel is hoping to record something this year. "I've been hoping to record for awhile. Sometimes the recording process helps with creativity I think. Maybe that will push a few things out." 
Often employed by a large number of musicians to play guitar for them (including acoustic, electric or even pedal steel), Van Der Wel has made a name for himself as a quick-learning live session musician. He says he really enjoys the folk music community in New Zealand. 
"It's the kind of community that you just need to know one person, and if you spend enough time playing music with them, you're bound to meet the others. And so, I do really like it. I do feel there's a whole other scene I'm not part of. I'm ok with that, I'm busy. I feel like there's a lot of other folk music. And think 'that looks like the kind of show that I'd be into.'" 
"I have aspirations to try and start something [in the Hamilton scene], but whether or not that eventuates…"  
Let's hope it does, soon! 
Phil has recently been on tour with Luke Thompson. Check out his video of 'Boxes' from Luke Thompson's album, or the following video.
(FRASER BROWNE)