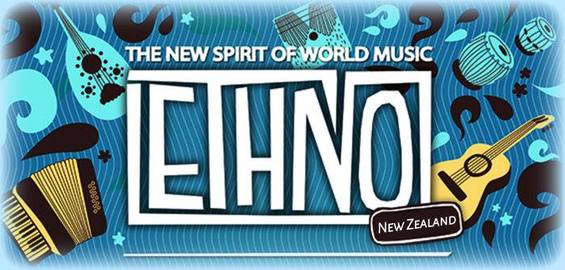 Ethno is a music project for young musicians within the folk/world music tradition. It began in Sweden in 1989 and has spread throughout the world. A dynamic team have come together to start 
Ethno in New Zealand
! 
​Ethno is a week long music camp that brings together workshops, cultural exchange and music from around the world. It promotes emerging artists, facilitates experiences with music that young people might not have otherwise heard! It is an annual camp, in whatever country holds them, and was developed to help revive, and keep folk music and the cultural traditions of that music alive. Music is the platform for 'meaningful intercultural dialogue.' 
One of the brains behind Ethno Aotearoa is Hanna Wiskari, who comes to us from her own involvement and attendance for years at Ethno Sweden. She was determined to send some of our musicians over to their camp in June. "I love the folk music scene in New Zealand, but I've always been wondering why you don't hear more Maori and Pacific music within that folk scene. The thing about Ethno is it's normally for 17 to 30 year olds, it's for younger musicians. With Ethno, there's no audition or anything, but every one I've been to has a very high level of musicianship." Hanna had to ask around and make some new contacts before she was recommended Whetu-Marama Rikihana and Issac Smith as two musicians who would be perfect to attend Ethno Sweden. 
A boosted campaign has been set up to help Ethno NZ become members of Jeunesse Musicale, the umbrella organisation for Ethno.
On top of this an awesome support concert has been organised for Sunday 28th May at One2one Cafe. This concert will feature the first three musicians from Aotearoa to attend Ethno Sweden. At the end of June, Whetu-Marama Rikihana, Issac Smith and Jeremy Hantler will travel to Scandinavia. Over 100 participants from all around the world will come together to share music and learn together. The concert at One2one will feature other amazing musicians from within NZ's folk scene – including the already announced Robyn Kamira of WAI.TAI. 
This is the newest and most exciting initiative for folk music in New Zealand. A way of helping blend our many different genres of folk and encourage new sounds to be created!