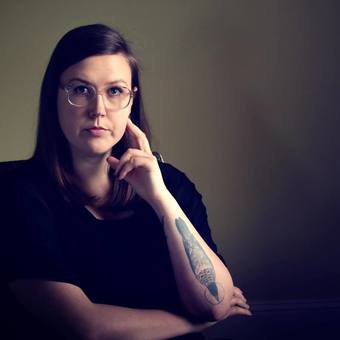 ​I have to admit that I never expected artists like Laura Marling and Kurt Vile to drift through my mind while listening to this album but that is by no means bad. It is a mythical experience that encourages contemplative thought. Nadia's subject matter covers a wide spectrum of emotion and I strongly suspect you will come away feeling more at peace with the world having listened to 
Preservation
.  
If you are a fan of Nadia Reid already then you will be familiar with the majesty of her vocals and the power that she has in her performances. I think you might be surprised by the diversity of each track. Even when the tempo is lifted and drums are introduced there is still a great amount of space for Nadia to do her thing. Electric guitar tends to drive most of this record and when that's paired with groovy but subtle drumming it creates a perfect balance with Nadia's stripped back songs. The third track of the album 
Richard
brings Kurt Vile to mind with it's drum beat, guitar feel and annunciation. 
Typically speaking this isn't really a folk record but that doesn't matter at all. For those of you who long for acoustic traditions you will be met gracefully by 
Reach My Destination
. It is a beautiful song that only needs Nadia's voice, guitar and one backing vocal to convey that story. It is a nice little change of pace and arrangement that makes it stand out.
New Zealand has been spoiled in the last few years with a stream of strong female singer songwriters like Aldous Harding or indie folk band Tiny Ruins and Nadia is one of them. Her slow burning style is unique and her lyrics are second to none. If you like the two other artists then her album is a must.
​
​(CHRIS DENT)