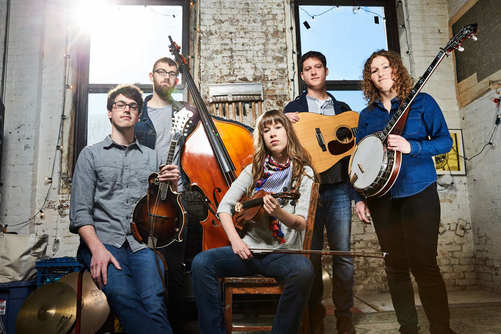 Catherine BB Bowness is bringing her hard hitting bluegrass band to New Zealand for the first time. They're playing at The Vic Theatre in Devonport with locals Albi & The Wolves on October 13th. We thought it might be nice for Albi to write this little piece…
If you don't know Catherine "BB" Bowness then you're about to. She may just be one of the best banjo players that New Zealand has ever produced. This is the debut appearance of her band Mile Twelve in Auckland, and it's no surprise that her band mates are all immaculate musicians who hold their own with BB, smashing out fantastic lead breaks or holding down rhythms. I must say I am very excited to see them live and even more so to be sharing the stage with them in October! 
BB left our shores a few years ago to set up camp in the USA and since 2014 the band has crafted quite the CV. Mile Twelve has toured in Canada, Ireland and the US, opened for the one and only Tim O'Brien and worked alongside The Milk Carton Kids. If you don't know ether of their names both of those acts are well worth the listen.
Mile Twelve's music has an edge to it that I personally love. Whether we're racing along at breakneck speeds or not their  performances seem to have a glorious emotive element. It's that which might be what makes this band stand out from the rest in America. I think you'd be hard pressed to find a bluegrass band in New Zealand that would rival these guys for their slick musicianship – it's coming straight from the roots!
Albi & The Wolves, my band, are also playing that evening and it's going to be fun to have two string band performing that come from completely different backgrounds. We like to bend folk music and see where those rambles take us. Sometimes that is close to folk roots and sometimes it's not. Nonetheless, if you are interested in seeing this show tickets are on sale now! I personally think Mile Twelve are well worth a trip over to Devonport to see! If you like my band (or me!) then I suppose that would just be the cherry on top!
Doors will open at 7PM with the music starting at 8PM. 
Grab your tickets here! 
​(CHRIS DENT aka ALBI)