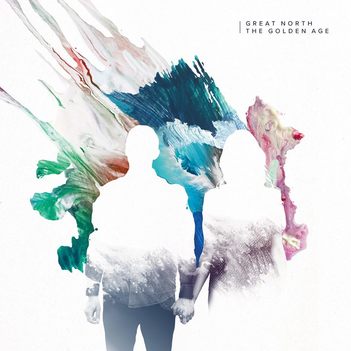 I'm quite confidant on calling this shot –
Great North's 'The Golden Age'
is going to be my favourite album of the year. It's in esteemed company, there have been some absolutely fantastic albums, many that have convinced me it's time for a vinyl collection. I guess that was destined to happen. 
Hayden Donnell (frontman, songwriter and one half of Great North) sent me the album, in his dry and slightly sarcastic way, with a disclaimer of 'I hope you like it.' Boy, did I. I've had a love for Great North since I started doing Second Hand News. Up In Smoke was one of my most listened albums of 2015 and still sees regular play, both online and on CD. I believe they are truly deserving of being twice Tui winning artists. Not only have they produced (now four) beautiful albums, but they are all different and draw on different instrumentation, production and themes. 
'The Golden Age', is perhaps the closest to the stage persona Hayden gives off. The album looks at those moments, regrets, joys of the past, not only in sorrowful light but in a kind of reminiscent ideal. As if they were the best times, as if they were the times to remember, the better days, but I think there's an acknowledgement that there will also be better times ahead. The album looks to be constructive with this reminiscing, not to wallow in it. 
Great North are currently in Europe, they have been for most of 2017. Hayden and, his wife, Rachel, are the core of Great North now, as they in some ways always have been. They'll surround themselves with hugely talented musicians, some from the early days of Great North and some new, but at its core is Hayden and Rachel's harmonies and duets. 
'The Golden Age' is bigger, with much more of an alt-country twang to it. Hayden has doubts it's even folk. I know he loves Bruce Springsteen and Ryan Adams and you can hear this on the new album – what we call Americana. But the lyrics, the stories Hayden tells, they're still quintissential Great North, just with a bit of a louder and heavier backing. 
Oh and some rowdy electric guitar solos. 
You stop and take a breath after track four. 
'Things We Never Did'
'Better Days'
'Gasoline'  
'The Golden Age'
These opening four songs are probably the reason I've come back to the album so often already. I love EPs, and the difficulty I often have with albums is they meander a bit much for me. The Golden Age doesn't suffer from this, it gets you into the meat of the album before you even know it. 'Things We Never Did' driven by piano and the harmonica you'll come to know quite well, shows off the new alt-country sound, with electric guitar ringing through and a driving drum part keeps things moving. There's no stop as we move into 'Better Days' (which has a most marvelous video you must watch). 
This first third of the album ends with the title track, 'The Golden Age', with it's pedal steel twang and the upbeat acoustic guitar returning. 
Hayden sings, "I wanted you to stay… the same."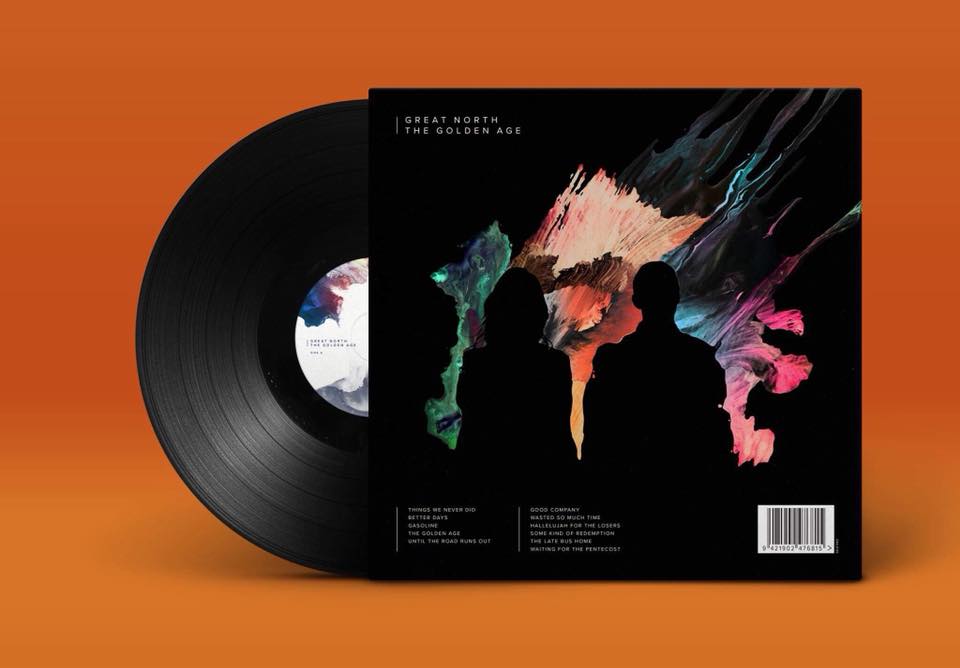 We're brought to earth with Hayden's trademark acoustic guitar and Rachel singing 'Until the Road Runs Out'. This one conjures up memories of 'Halves', their second album, and the duo show you'll often see live. A delicious guitar solo from Jonathan Pierce rounds out the song. 
We're treated to some calm and Hayden alone in my personal favourite, the beautiful, 'Good Company', before some of the most perfectly placed harmonica I've heard since Neil Young in the Last Waltz, with brass backing. If the first four songs of the album are a hard hitting alt-country album, this middle section (or the beginning of side two if you're on vinyl) is the EP that you listen to on the bus home from one of your favourite gigs, when you aren't itching to tap your feet or sing along, but you really need to sink into the music. We also begin to hear the motif of the album, sometimes sung as backing vocals by Rachel, and sometimes played on harmonica, before the motif comes to its peak in 'Hallelujah for the Losers'. 
'Hallelujah for the Losers' is a song Great North have been playing live for a couple of years now, one of the earliest from the album to make it into their live set. It's uplifting, even if Hayden has never introduced it live without some awkward comment that makes the crowd feel unsure if they were antagonised or complemented. It's a song that never ceases to make me smile, it's for every person and somehow motivational. 
We're left with a softer end to the album. 'The Golden Age' is dedicated to Sam Prebble, friend and bandmate for the duo, who we lost in 2014. You can hear the moments to Sam throughout the album, including the beautiful choir of friends in 'The Late Bus Home'. We're left with harmonies, eerie pedal steel and songs rich with memories. 
Find a quiet place, put your best headphones on and really listen to this album. The lyrics are probably Great North's best yet, and the production (Jonathan Pierce and Hayden), ingeniously presents the songs. The little repeating motifs, the repeating ideas and layered brass and choir rewards a deep listen. Find it on vinyl, listen to the two sides as they're intended to be heard, and admire the way the tracks have been placed together. 
If you've listened to nothing else new this month, listen to The Golden Age by Great North. 
(FINN MCLENNAN-ELLIOTT)