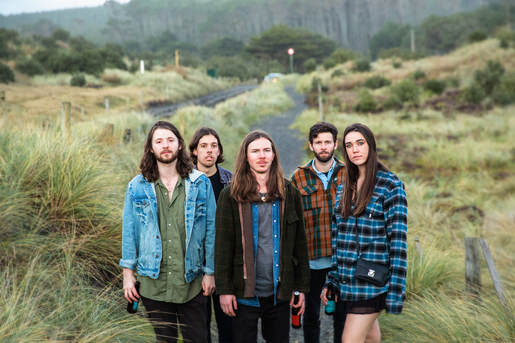 I spoke to Milly Tabak, front-woman for The Miltones, one of the hottest bands to come out of 2017, as she was about to board a plane to Kansas City, Missouri. She was heading to the Folk Alliance International Conference to take the next step in getting The Miltones across the water.
​
This is their first WOMAD, so I had to ask, what excited Milly the most. ​
The biggest thing for me is the opportunity to see Rodrigo y Gabriela, because I don't think they've been to NZ for like 10 years. When I was 20, I was in Europe with my brother in the Netherlands and we were due to go down to Amsterdam the next night to see Rodrigo y Gabriela. We went out the night before and we partied it up. We came back home and our Dutch aunt was a bit uptight and refused to let us take the car down to Amsterdam and we were not allowed to go see them! I'm on a line-up with them, I'm so stoked about it!
I'm an all-round massive fan of New Plymouth, and I do love the Bowl of Brooklands and Pukekura park. Such a beautiful setting. I saw Fleetwood Mac there and it was the best night of my life I reckon. To be able to playing such a beautiful location, knowing already that the community down there at WOMAD is full of bright happy people. It's going to be a beautiful place to be.
2017 was a huge year for the band, releasing their self-titled debut album and reaching the point where people were asking them to play everything! 

How grounded are you guys?
We're in a pretty healthy situation. We're the healthiest we've ever been, probably because we've got so much about to happen. We're living that whole rock'n'roll music life. We're finally doing that, which feels great. We haven't had a lot of opportunity to go away together as a band. It feels great to be wanted by other people.

I'm writing more which feels great. We're so stoked about the album and releasing it but we already know we can do so much better. It's like losing that puppy fat, we're better conditioned. Feel like we're more of a team together as a band.