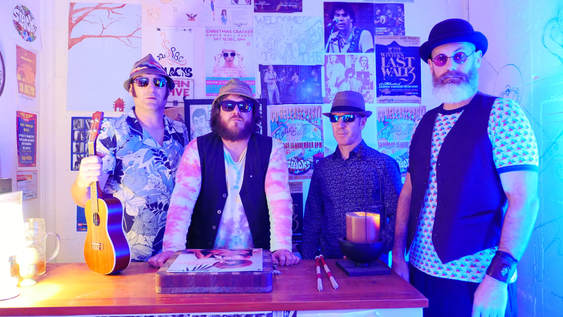 I asked The Slacks singer, Mark Armstrong a few questions ahead of their hometown slot at WOMAD 2018! 
What has the last year held for you? 
Last year was a great year for us and in a lot of ways put us on the map. With the release of our single Big Aroha in the summer of 2016/17 we put together a North Island tour from Wellington to Whangarei and took it to the peeps. The song garnered national attention on TV and Radio but more importantly was echoed back to us by the kura and Tamariki all around the country with schools sending us videos and messages of them doing the song in assemblies and events. We did RNZ with JC and received over half a million views on line. Continuing to write, record and play, the Slacks have demo'd our next album and we now have our next single release "Yeah Nah" ready to go for WOMAD!
​
What is the most exciting thing about WOMAD for you this year? 
The most exciting thing for us is being placed on the same stage and in the line up with all these amazing international quality acts. Meeting and mixing with all these brofessional musicians and performers and being part of a festival of this size means that the Slacks can observe, learn and practice our craft at the next level.  This is both exciting and a little daunting for the band but I'm sure we got this.
What does it mean to be a local band on the bill for the festival? 
For us it feels like recognition for the hard yards the band has been doing for the past 2 decades. Writing, recording and playing all over the country over those years we realise that we are a product of this part of the world and people here connect with us for that reason. We are also aware that this festival is the World of music and dance so essentially we have been chosen to represent our culture in our corner of the world but the only problem is Scotty can't dance! Bwahahaha!
​
What's next for you guys? 
As I mentioned we will release our new single "Yeah Nah" a couple of days before WOMAD and then we plan to tour it in June once the festival circuit dies down. After that we will look to release a third single in August as the lead in to our third full length album in the summer of 2018/19. Next year is 50 years since Woodstock and the summer of love so we have a grand plan/dream to celebrate that massive style. Watch that time and space! Chur chur chicka chur chur.
Check out more about WOMAD here. 
(FINN MCLENNAN-ELLIOTT)