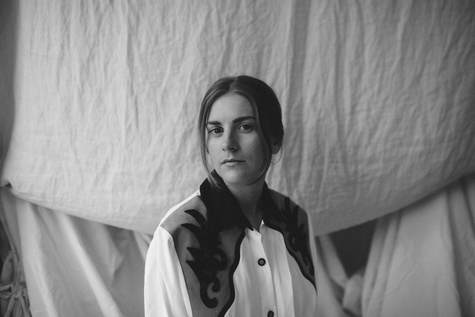 Tui Award winner Holly Arrowsmith is back with her second album, titled, 
A Dawn I Remember, 
due for release on June 22nd. 
​Daughter of the cold, southern mountains, Holly Arrowsmith is pleased to announce the release of her new album A Dawn I Remember. The award-winning New Zealand singer songwriter also shares today, a captivating new song titled 'Farewell' with a picturesque music video filmed in Canterbury and directed by Brisbane based videographer Theresa Fryer.
Her new record is released thanks to the generous support of a Kickstarter that raised $24,678. 
"This is my most honest yet," she declares. 
"The album was written over a very difficult but experientially rich time of life," the young New Mexico-born singer songwriter tells us.
"I was grappling with loss of identity, as I left a place which is so deeply 'home' for me and as I found, more intertwined in so many levels of my being than I knew.
I still feel like I am recovering from the losses that ensued, and slowly finding ways to repurpose those spaces again." 
A self-written volume,
A Dawn I Remember
would slowly take shape over two years. The vast majority of the songs being written in New Zealand, though one was penned in the Rocky Mountains of Colorado (
Slow Train Creek
).
Finished off with widely acclaimed, award-winning engineer and producer Ben Edwards in the Sitting Room, the initial recordings happened in the small southern NZ town of Colac Bay with Steve Roberts and Tom Lynch. 
A Dawn to Remember releases on Friday 22nd June. Keep your ears peeled. 
(FINN MCLENNAN-ELLIOTT