Bernie Griffen is a household name in New Zealand's country, folk and Americana scene. Host of the 95bFM Border radio show, Griffen releases third album Friday 25th May. Doors Wide Open is the second album from Bernie Griffen & The Thin Men but features a different lineup of musicians and is the first in which he shares the production and recording with long time partner Kirsten Warner.
There's no point beating around the bush, Bernie never has. This is Griffen's best yet – the lyrics, the arrangements, the performance.
From the opening track, and first single, 'My Brain Exploded', we're launched straight into the self-portrait and a jaunty exploration of scrambled thinking and relationship negotiation. It's a testament to both his own sense of imperfection and to his long-standing relationship with Kirsten Warner.
"You've been asking questions of my behaviour, I feel like a body full of swollen glands. You laugh and cry and look at me/ Love and doubt and fury in your eyes/ Why can't you be, a steady man/ And all I can do is sigh."
Griffen jokes, "Who would write a song about not being able to pay attention? At my age?"
The song is set to a Latin rhythm and is the first of many seamless shifts through genres across the album. From country, blues, folk to the swamp infused or psychedelic country, Doors Wide Open shows us the breadth of interest, writing and style that Griffen and the musicians he surrounds himself with can offer.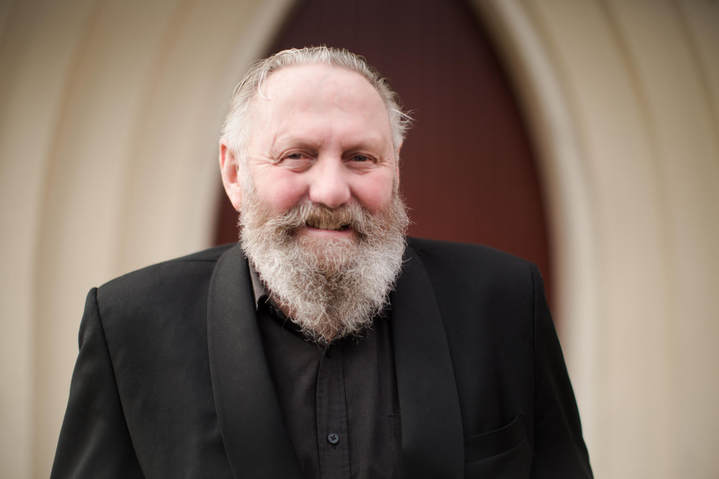 ​'The Truck Song' is quintessentially driving blues and could have come right out of the South. There's classic folk songs that Warner leads, in 'Laura Jane' and 'Sweet Obsession' and the country swing of 'Wedding Waltz'.
'Laura Jane' is a stand out, with Warner's unique voice coming to the fore, as it does on a few numbers in the album. Producer Luke Plumb's mandolin adds a tasteful solo and some intricate support to the piano ballad. This is the first time Warner and Griffen have recorded an album together – on previous records she had contributed backing vocals. The moments that really pull Doors Wide Open together are their harmonies, a perfect pairing.
The album is very self-reflective for Griffen and explores his relationship with Warner and his own health. Griffen has emphysema, and Doors Wide Open was recorded and produced in Australia due to an emergency stop after Griffen lapsed into unconsciousness on their flight to a European tour. Griffen met Luke Plumb (of Shooglenifty) and made the record that had been in his head for some time.
'I Fell Out of the Sky', co-written with Warner, draws on this emergency stop in Australia en route to Europe in 2016.
"I fell out of the sky, into this crimson continent. I was struggling to take a breath. She turned and said to me… We need to find a place to rest."
Luke Plumb produced and played various strings on the album. It was recorded in a day and a half at Echidna Studio in the Yarra Valley with New Zealander Rob Mahoney (bass), klezmer specialist Judy Gunson (piano), and Ben McAtamney on drums, with vocals laid down in a day in Luke Plumb's home studio in Footscray.
Griffen's writing is at its best, he draws on these honest and intimate moments and tells it how it is. It's a trait he has always had, and Doors Wide Open cements that Griffen is one of the most intense and talented lyricists in New Zealand.
(FINN MCLENNAN-ELLIOTT)