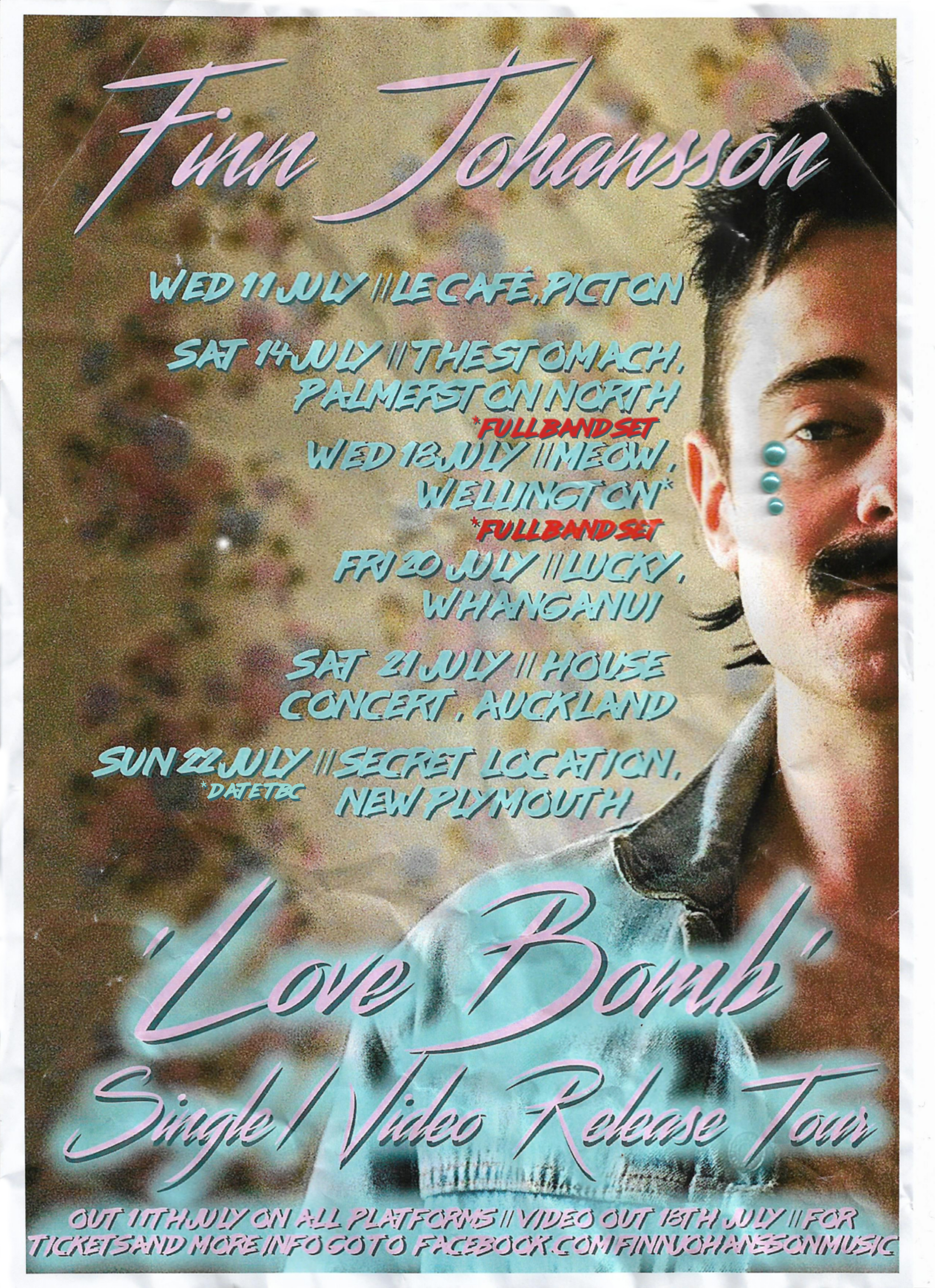 Second Hand News are very happy to announce our third house concert for 2018!
Ben Dixon from Taranaki and Finn Johansson from Wellington are sharing the bill on Saturday 21st July at the Sandringham Casa del Aroha house.
The delightful poster to the side is Finn Johnasson as he is heading out on tour to celebrate his brand new single, out July 11th, 'Love Bomb'. Finn is a busy personality on the Wellington scene, currently working with Jono Nott (BROODS, ONONO, Hans Pucket) and having just opened for Emily Fairlight and about to appear at the Home Alone Music winter festival Away with the Ferries. He's busy, he's a character and you'll love him. Go take a listen or wait for the single on the 11th!
Ben Dixon released a beautiful EP last year, and is known to be one of the kindest souls in Taranaki. He sings, he plays guitar, he might even play our piano. This will be the first solo show Ben has done in Auckland for some years, and not one to miss! Check out his EP The Night Time here! 
We are limited to 45 seats. If you'd like to come then you need to get back to us and reserve your seat. This requires payment into our account before we can secure your seat. Email finn@secondhandnews.nz