Dale Campbell reflects on 10 years supporting Great North front man Hayden Donnell
Somewhere before midnight this Saturday night at Leigh Sawmill Café, for the foreseeable future at least, we may have taken the stage for the last time as Great North.  A large part of me will exhale a gust of relief.  Life as a tradie, husband, father and home-renovator doesn't leave much space or time for hobbies, and the practices, recording, shows and tours have taken their toll on all of us.  Another part of me is scanning around in nostalgia, recalling what it's been like over these last 10 years on Hayden's left.
Having moved to Aotearoa New Zealand from the United States in response to an invitation to be a professionally religious person, I met Hayden in 2007 when I became the youth pastor at his church.  This was back in the days of MySpace, and Hayden had friended me quickly.  This church had musical quality.  The first Sunday after church a small group of us headed to Takapuna beach with several guitars for a jam.  The group included (at that time) future Great North guitarist Stráhan Cole, his sister (well-accomplished song-writer, and at various stages Hayden's girlfriend) Lydia Cole, and Mali Mali's Ben Tolich.  This initial musical connection may have contributed to an illusion in Hayden's mind that I would make a potential band mate.  Despite me playing piano on most Great North songs, Hayden's ability always embarrassed mine.  I've often thought that the two of us playing our weaker instrument helped keep our arrangements from being cluttered.
Over the years, I watched Hayden mature, as a songwriter and as a human.  Hayden has a magisterial lyrical ability, particularly a knack for jarring juxtapositions and concrete, visceral word-pictures such as the angry tears described as a "black parade" running down the face of the lonesome subject from the song Newfoundland.  I also watched him develop personally.  I saw him genuinely care about people, express his doubts and uncertainties and grow spiritually, even if this growth saw him increasingly critical of some beliefs I remained committed to.  For my money, his angriest protests, routinely aimed at the more conservative end of the Christian spectrum, bear a striking resemblance to the rage of a Jesus who cast "judgments from a crying letter" (The Spring Tide) in defense of the vulnerable.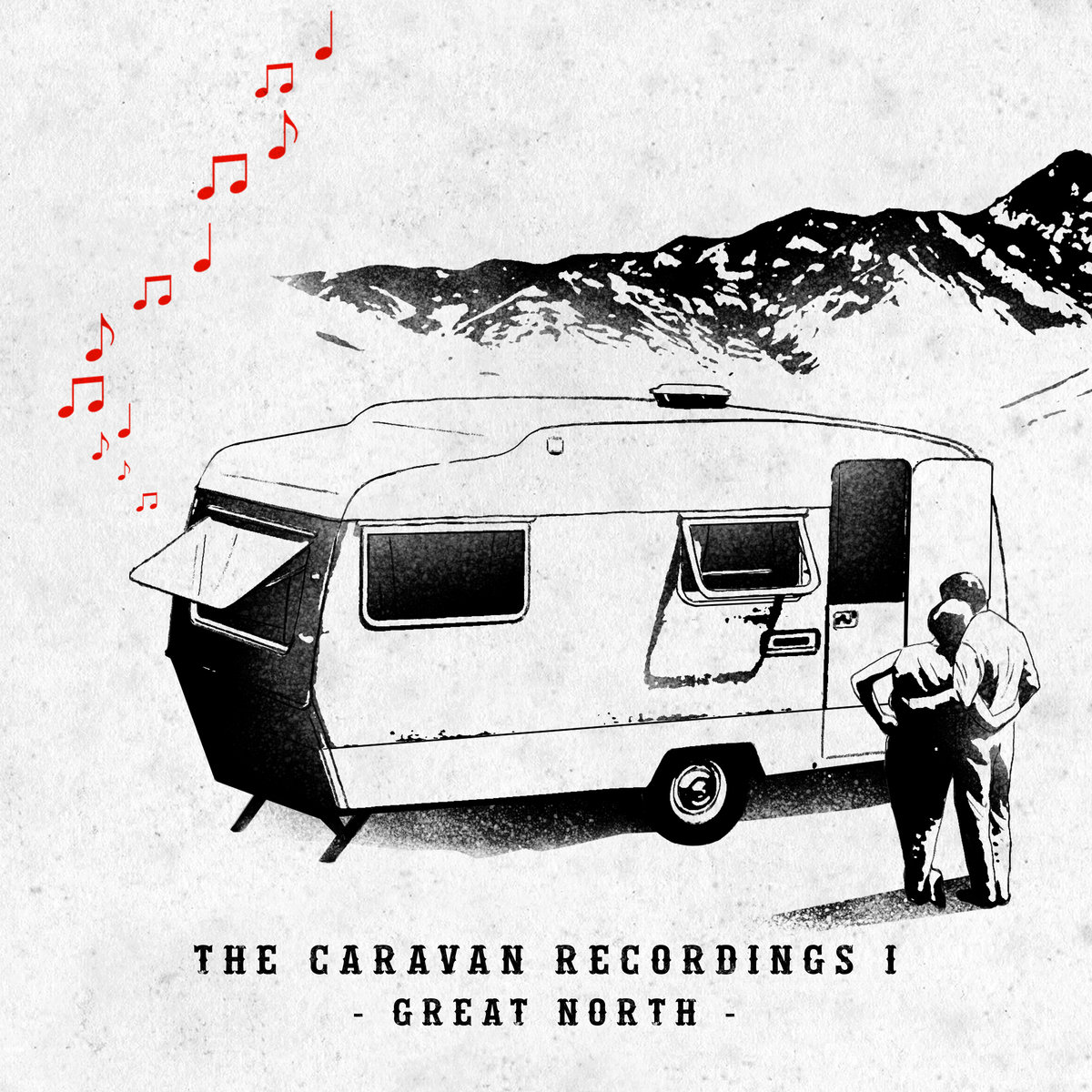 I haven't managed yet to shake the faith that still bears its mark on Hayden, but despite my persisting participation in the Christian community, I continue to admire his rigorous honesty.  It's an honesty finding expression in a pair of songs, Up In Smoke and Spirits.  The former recounts the real pain of letting go of certainty, and the latter lunges forward with tongue-tied grasps at "the dying Lamb… the living God".  The Golden Age, both the song and the album, continue down the road of spiritual development, with frequent glances in the rear-view at the "strange delusions" of a young faith, even while it keeps an ear out for "the kingdom, swaying like a drunk out in the streets with all the pilgrims", pushing past various fears en route to "making some kind of redemption".  In all this, I've seen one of Hayden's best qualities: faithfulness. He is faithful to a relentless pursuit of reality; to "keep on talking 'till I find some truth". This faithfulness flows through to his unapologetic love songs, aimed at the lovely Rachel, his bassist and bride, promising that he would spill all his blood "upon the leaving stone" before letting her go.
What now? Is Hayden through writing songs? Will he fade from musical expression into obscure domesticity and over-worked journalism? Something tells me no, and genuinely hopes not. For what its worth, Hayden, let me say "thanks" for including me in your musical journey, and bearing with my frequently fumbling fingers and passive-aggressive tour behaviour.  Let's have that beer soon.
(DALE CAMPBELL – of Great North)
Catch Great North's final show for who knows how long this Saturday night at Leigh Sawmill with, the also exceptional, Reb Fountain and Tom Cunliffe. Tickets and details here).