Tui Mamaki, likely best known to many as the voice of the band Mamaku Project, is back with her first solo record since the end of Mamaku. It comes after an adventure to Bulgaria, that became a turning point in the music Tui was creating, experiencing and presenting.
"When I was a kid I listened to lots of folk music from around the world, because mum and dad were really into music for theatre and dance and just travel. In that music collection was the record Le Mystere des Voix Bulgares (The Mystery of the Bulgarian Voices). I fell in love with it as a kid, and as a kid, when you love something, you feel it right through, you are consumed."
This was the beginning of an interest that would take a back seat for some time in Tui's musical journey before a tour in 2011 with Mamaku left her with some time to tick off some bucket list adventures. She went to Bulgaria for two weeks and had a strong connective experience, met many good people and was encouraged to return and study at the Academy of Music, Dance and Fine Arts of Plovdiv. Tui returned to Aotearoa, got herself a degree in Jazz Performance, and went to Bulgaria to do her postgraduate study.
"I went, and I was supposed to go for nine months…" She stayed for nearly three years.
"I was deep in my study, I didn't speak the language yet but I did have the school to go to and I was absorbed in this. The snow was coming and I was getting really lonely, and so I bought myself a guitar. I just started to play for comfort, just to keep busy and there's something about the wood in your arms, vibrating with the strings, that is very warming – it's like a home fire."
Tui wrote alongside her studies, and songs came to her.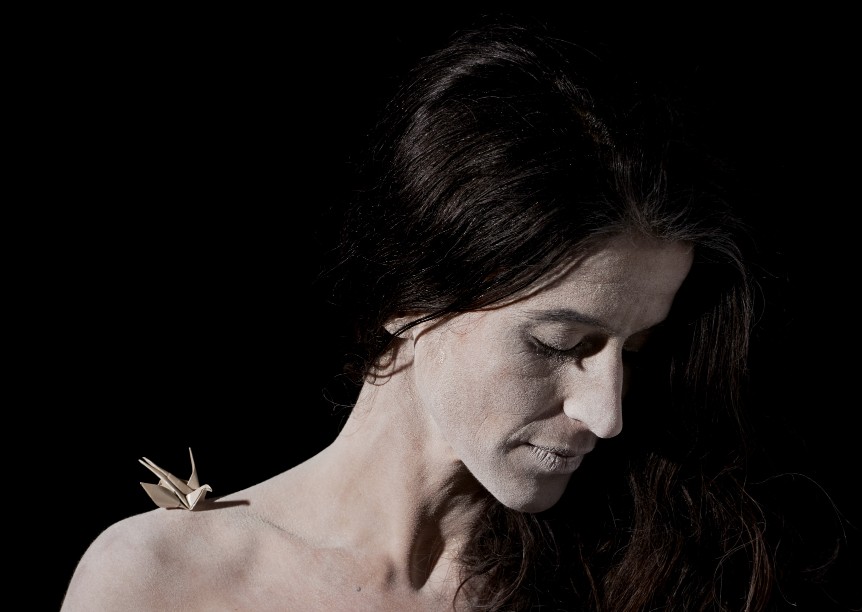 "I was curious, watching myself from above, as this was a biggie, I didn't know what was going to happen. Musically everything was getting quite stirred up as I was studying, things I'd been in love with but never gone into the nitty-gritty of. Even though I'd considered myself a singer, I was getting my mind blown and it felt like I was starting from scratch with the vocal teachers over there."
Tui wrote about thirteen songs in this time, eventually recorded eleven of them and from those, selected a handful, which became the haunting, simple yet complexly metered album, Fly.
"I felt I had become so used to working with other people, that I wondered if I'd be able to psychologically complete a project alone." Tui flanked herself with the book The Artist's Way and used the techniques and exercises within to transcend well disguised blocks and surpass the myriad of opportunities to give up. Part of the challenge was how to capture the audio most tenderly.
She researched the types of microphones that had been used on some of her favourite albums.
"Rokia Traore has an album called Tchamantché, which has to be my favourite vocal record, and so, good old internet, I found the engineer who'd done the vocals. And, good old internet, I wrote to him and he wrote back. He was very kind and gave me all the info, and so I asked him if he was still working as an engineer."
The man she speaks of is Patrick Jauneaud. Tui found herself in the South of France recording her album at his studio, traveling back and forth to Bulgaria.
"I went for a weekend and we recorded, and he wanted to mix it first to see if we both liked it. On the way home from that weekend, I listened to the mixes on the train and started balling my eyes out. I realised that the music I had imagined in my mind actually existed."
Tui remarks on the studio and the beauty of it, "It's a very special place, it's up on the edge of a national park, with these really resonant mountains, the forest is chestnut and oak, small ones because it's quite dry, but if you make sound out into the valley you can really hear the stone. The studio I was recording in was an old silk worm farm back in the beginning of the century. These old stones, big arch window, bendy earthen walls, super special place. Perfect place for this music because it had been so much of a spiritual sanctuary process."
"Patrick was super kind, he really midwifed me through it. He took a lot of time, working through beautiful old gear." In many ways he produced the record with Tui, but Tui goes one step further.
"He coached me. I arrived with this idea of myself and an acoustic guitar and nothing else. He told me to relax, put in some harmonies, and give it a try. Of course I love harmonies and I was just being too punishing."
Throughout this process of recording, Tui would perform a song every morning as a warm up, the song was 'Gyuro Dobwr Yunak' or 'Gyuro', and Tui told us the story of how this came to be on the record.
"It's my favourite song. It's so epic and vocally demanding. When I learnt it I felt like I had the shape, and I knew the lyrics and how it goes but I would never master it until I'm 80. It felt like a song that was so deep, like a vessel, it can take you places. I was using it as a vocal warm up while recording, and I'd sing it every morning. Patrick, one day near the end of the recordings, said that I should record it. I wouldn't dare do that."
He coerced her, in the spirit of fun and trying things. "Patrick said to me that he didn't feel the six minutes, 'I'm not tired, it's timeless.' I still felt I couldn't, as it wasn't mine. He kept playing it to people and everyone commented on how much they loved it, and it went on like this for some time. At some point it was given a chance to be included, which meant I couldn't leave it purely a capella. It's got a very abstract guitar pattern that holds it like a drone. I sent it to my teachers and got their blessing, and then it made its way through."
That was the beginning of that step in the life of Fly. This is one of the best albums to be released in New Zealand in 2018. It is unique, captures the essence of Tui Mamaki and shows how this deep, rich and vibrant culture has seeped into her ideas, her songs and her mind.
Fly is available online from 2 November, and Tui will be kicking off her national release tour with a performance at the Unitarian Church on Ponsonby Road on Sunday 11 November at 7:30pm. She will be joined by the wonderful Basant Madhur on Tabla. For more information check out Tui's website  or on Facebook.