Something great is always going on up the North Coast from Auckland. The Leigh Sawmill has always been a hub for acoustic artists looking for a stop not too far away from Auckland. Whangateau Folk Club might be less well known, but absolutely should not be. This is going to be a regular feature, shinning some light on these two great venues that are a short drive up and away from the bustle of Auckland.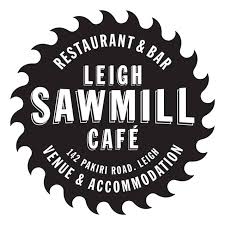 A quick search will tell you that The Chills have just played there, Reb Fountain has in recent months, Julia Deans is about to and coming up in November they have a couple of our best folk, roots and acoustic acts.
Sunday 4th November: Bernie Griffen & The Thin Men will be performing another show in their huge and successful 'Doors Wide Open Tour' celebrating the album of the same name. They will be joined by Kendall Elise and it's an early 5.30pm show! Only $15, from here. 
Sunday 11th November: The Lyttleton songwriting, multi-award winning star of the country and folk world Delaney Davidson is running around the country on a quick tour. He tours, records, produces non stop and this is his first appearance in NZ since April, after he recently toured Europe with old friend and recording colleague Marlon Williams. He'll be joined by SJD (who co-wrote songs on his last record), Anita Clark and percussionist, Chris O'Connor. They'll be onstage by 5.30pm also, nice and early, early birds have sold out already, but $30 tickets are available here.
The Whangateau Folk Club meets on the last Monday of the month, and at some other times. They are a not for profit club, created out of a love of music and wanting to support touring independent artists and their locals. They are based in a beautiful 120+ year old hall and have an hour of 'floor spots' from the crowd before their guest musician(s).
Thursday 11th October: The Nukes are taking to the stage with their new lineup. Part vaudeville, part rat pack, and part musical car crash. Hailing from West Auckland, ukulele band The Nukes have a reputation for delivering reckless and rivteing live shows where a fine blend of folk, bluegrass, reggae and post-punk is caressed, coaxed, and beaten out of three innocent wee ukuleles. You can grab your tickets here, for $20. 
Wednesday 14th November: Alpaca Social Club return. The brain child of Craig Denham and Jon Sanders, these two are rarely in the country for long and almost always touring non-stop when they are. Often featuring Caitlin Smith, these multi-instrumentalists are phenomenal. Get your tickets from here.
Monday 26th November: Albi & The Wolves will be guests at the November club night. Floor singers in the first half before the Tui Award winning trio take to the stage. Celebrating a new single, and on the back of a huge tour, they'll be tight and tour hardened. One not to miss. It's $15 on the door for this!