For the second year running Ethno will take place in Aotearoa. This time in January 2019 at Hoani Waititi Marae in West Auckland.
Last year was a roaring success, finishing with an amazing concert at the Auckland Folk Festival, where they will return again on the Sunday of the Festival. In addition this year Ethno have an exciting scholarship opportunity for a New Zealand musician.
To encourage more musicians from NZ/Aotearoa they are offering scholarships. These will cover either half or the entire costs of attending the week long camp! Register for Ethno and the Scholarships here.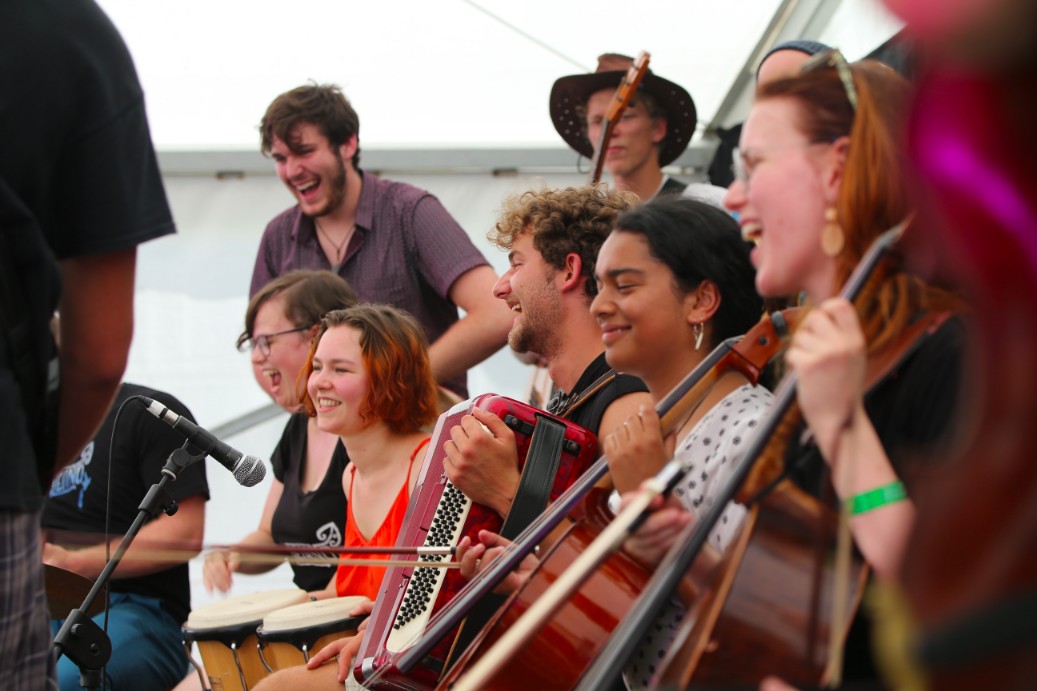 Ethno New Zealand is an artistic residency of traditional/folk/world music that gathers young musicians and singers age 18-30 from Aotearoa and the rest of the world for 10 intense days of music, friendship, sharing through workshops and a number of final performances – one of them at iconic Auckland Folk Festival
Ethno is a worldwide music movement for young musicians and singers run through Jeunesses Musicales International (JMI). Ethno was founded in Sweden in 1990 and has since grown world wide. Today it is present in around 20 countries with a mission to revive and keep alive global cultural heritage amongst youth.
Ethno provides an opportunity for young people from across the globe to come together and engage through music in a manner that is characterised by respect, generosity and openness.
To date we have musicians signed up for Ethno NZ 2019 from India, Portugal, Ireland, Algeria, Sweden, England, Australia and more. This year we are thrilled to be able to provide a few scholarships to musicians based in New Zealand to attend the residency in January 2019! We are excited to offer this unique experience to the diverse communities of New Zealand and be able to open a pathway to a global musical network.
Ethno brings the world to New Zealand and New Zealand to the world.